DEGREE LEVELS AVAILABLE:
Associate of Arts
Bachelor of Arts
FORMATS:
Online
In Person
Hybrid
NEXT START DATE:
January 8th
*Programs and delivery format vary by location
Your Criminal Justice Program
Interested in pursuing—or advancing—your career in the criminal justice system? Keiser University's Criminal Justice programs can help. Offering the Associate of Arts and the Bachelor of Arts in Criminal Justice—we examine the theoretical and practical aspects of the American criminal justice system, from exploring legal principles to investigating crime.
Our Associate of Arts in Criminal Justice program includes topics in criminal behavior patterns, law enforcement organizations, juvenile systems, criminal investigations, and more.
Keiser's Bachelor of Arts in Criminal Justice program includes but is not limited to the following topics: deviant behavior, protective services, law enforcement and investigations, victimology, criminal evidence and procedure, criminal justice management, and private security.
Do you want to earn both your bachelor's and master's degrees in criminal justice? Learn more about our BA in Criminal Justice Accelerated track to MA in Criminal Justice dual-degree program that allows you to earn both your undergraduate and graduate degrees in less time.
Additionally, our West Palm Beach Flagship Residential campus offers a bachelor's degree with a concentration in Forensics. This concentration provides additional courses covering forensic science applications and investigations, as well as crime scene procedures.
Learning that Fits Your Life
Take your Criminal Justice program 100% online, in person at a nearby campus, or as a hybrid class consisting of both the convenience of online learning with an added in-class personal touch.
Career Pathways
Through our associate and bachelor's degree programs in Criminal Justice, you can have the opportunity to work in careers that will allow you to serve the public, your state, and even your country upon graduation.
Already working in law enforcement? Certified Police Officers and Correctional Officers could receive credit for up to five courses! Plus, with Keiser University's shift-friendly schedule, it's easy to fit school into your life.
Want to take your criminal justice career to the next level? We can help. Contact Keiser University today to learn more about our 100% online A.A. or B.A. in Criminal Justice programs.
What Our Graduates Are Saying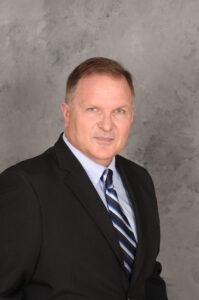 "I really enjoyed my master's degree because Keiser creates an environment that is conducive for their students to succeed in the program. All of my professors always made themselves available to help guide and encourage me.  Therefore, as soon as I discovered that they were going to begin their [doctoral] program, I immediately made the decision to pursue my degree.  I have completed my first year in the program and have enjoyed the program as much as I enjoyed the master's degree program."
Once I graduated, I found a job right out of college within my degree. I now proudly work for the Florida Department of Juvenile Justice.
Complete Your Degree Online or In Person
Whether you want to learn online, in person, or a combination of both, Keiser University wants you to choose the format that is convenient and flexible for you.
This program is offered at the following locations:
Why Keiser University?
Accredited
Keiser University is accredited by the Southern Association of Colleges and Schools Commission on Colleges.
One Class at a Time
Instead of juggling multiple assignments and exams, you will take one class for four weeks before moving on.
Financial Services
Financial Aid is available to those who qualify. You're encouraged to make an appointment with the Financial Aid department to explore the funding needed for your educational investment.