DEGREE LEVELS AVAILABLE:
Associate of Science
FORMATS:
Online
In Person
Hybrid
NEXT START DATE:
January 8th
Your Medical Administrative Program
Are you interested in a health care career but don't want to work directly with patients? There is a way. The health care industry is booming, and qualified and effective administrative staff are in demand. Gain the skills, confidence, and credentials you need for non-clinical roles with an Associate of Science in Medical Administrative Billing and Coding from Keiser University.
From coding procedures and maintaining compliance to submitting insurance claims, your program covers all the administrative essentials. Upon graduation, you'll have what it takes to make a difference for your patients, health care organization, and career.
Learning that Fits Your Life
Take your Medical Administrative Billing and Coding program 100% online, on a nearby campus, or as a hybrid of both for online learning convenience with an in-class personal touch.
Career Pathways
Upon graduation with your Associate of Science in Medical Administrative Billing and Coding from Keiser University, you'll have had the opportunity to develop the skills and expertise you need for entry-level employment in settings such as:
Private practice physicians' offices
Nursing and residential care facilities
Government entities
Hospitals
This program also prepares graduates for the American Academy of Professional Coders (AAPC) credentialing examination as an apprentice.
Are you ready to make a difference for your career and your community? We can help. Contact Keiser University today to learn more about our A.S. in Medical Administrative Billing and Coding program.
What Our Graduates Are Saying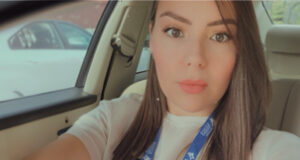 "I would like to start off by saying that going back to school after 10 years was one of the best decisions I've made. I found out about Keiser University through a friend.  One of the things I liked the most about Keiser University is their one class at a time motto, which allows students to work and take care of their families without the stress of dealing with different classes. It provides an opportunity to focus better in each course."
"I decided on the Medical Administrative Billing and Coding Program because I have been in the health care field for over 20 years. I started in the program, and before you knew it, I was finished and getting ready to graduate. I had such amazing support and truly enjoyed my journey. I wouldn't trade it for anything."
Complete Your Degree Online or In Person
Whether you want to learn online, in person, or a combination of both, Keiser University wants you to choose the format that is convenient and flexible for you.
This program is offered at the following locations:
Why Keiser University?
Accredited
Keiser University is accredited by the Southern Association of Colleges and Schools Commission on Colleges.
One Class at a Time
Instead of juggling multiple assignments and exams, you will take one class for four weeks before moving on.
Financial Services
Financial Aid is available to those who qualify. You're encouraged to make an appointment with the Financial Aid department to explore the funding needed for your educational investment.