DEGREE LEVELS AVAILABLE:
Master of Arts
FORMAT:
Online
NEXT START DATE:
October 23rd
*Programs and delivery format vary by location
About The Program
The Online Master of Arts in Interdisciplinary Studies allows students to study multiple disciplines and select more than one field based on the student's personal or professional goals. This graduate program will provide an intensive study of theory and practice in the fields of the student's selected concentrations. It will foster independent learning and enable students to contribute intellectually to their chosen concentrations. Students will work closely with faculty members to foster advanced learning, critical thinking, and utilizing applied research methods.
The Online Master of Arts in Interdisciplinary Studies program provides a practical alternative for master's degree-seeking students whose needs cannot be met by individual majors. Students will combine multiple disciplines to enhance career advancement opportunities based on individual needs.
Students will select two concentrations or a combination of courses (up to 12 credits) each from their desired concentration, totaling eight courses (or 24 credits). Students will complete two capstone courses (6 credits), an action research project based on the student's personal or professional goals. The master's program in total is 30 credits. The chosen concentration elective courses will vary based on the student's goals and approval by the Dean of Academic Affairs.
Career Opportunities
The Master of Arts in Interdisciplinary Studies degree will allow you to focus on many aspects of your future career path, giving you a well-rounded approach to specific job-related skills. Based on a student's elective path, they can aim to make themselves marketable for various career-ready opportunities.
Contact Keiser University today to learn more!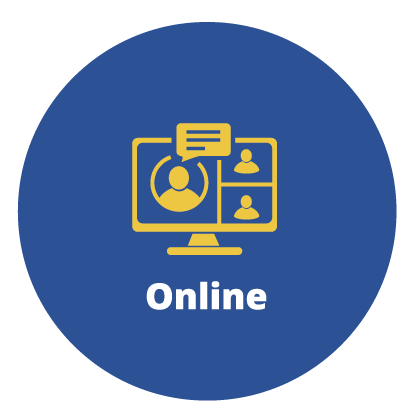 Complete Your Degree Online
Keiser University offers flexible online schedules to help fit graduate education into your busy life.
This program is offered online through the Graduate School:
Why Keiser University?
Accredited
Keiser University is accredited by the Southern Association of Colleges and Schools Commission on Colleges.
One Class at a Time
Graduate students have the option of taking one or two classes at a time per 8-week term.
Financial Services
Financial Aid is available to those who qualify. You're encouraged to make an appointment with the Financial Aid department to explore the funding needed for your educational investment.