KEISER IS HERE TO HELP YOU GROW YOUR PSYCHOLOGY EXPERTISE
From connecting with customers to communicating with peers, psychology can provide a competitive edge in just about every career field. Keiser University's psychology programs offer students the knowledge and skills to pursue career opportunities and achieve success in a wide variety of professions.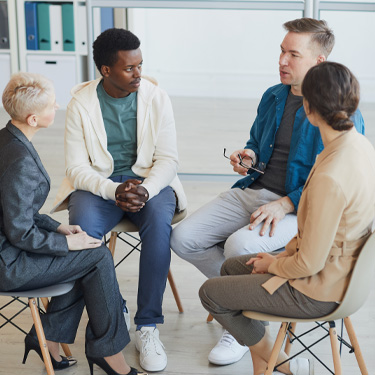 Student-Centered Education
With individualized instruction and hands-on training
Make a Difference With A DEGREE IN Psychology
The principles of psychology are used in nearly every field, from human resources and rehabilitative therapies to educational testing and business practices. Graduates of Keiser University's Psychology programs can pursue graduate study or career opportunities in public and private sectors such as mental health professions, social services and counseling, law, education, government, the criminal justice system, human resources, public relations, and business management.
Explore Keiser University's Psychology Programs
"I later made the decision to return to KU to pursue my Bachelor of Arts in Psychology, and little did I envision how remarkable my decision was about to become. Keiser University provides outstanding professors, great financial aid advisors, and wonderful faculty/staff. You are never treated like another number; you are treated as a student, and that is the best feeling a college student can encounter; being known and appreciated for our hard work and effort. KU does an incredible job at helping us grow as individuals and guiding us onto the correct path."

Why Keiser?

"The biggest factor in my decision to come to Keiser was the student-centered experience," Mendez said. "Students always come first."

Why Psychology?

"I am interested in really helping understand why suicide is an option at that point and also being able to research and be an experimental psychologist around how we can prevent that with the future veteran population."
Status